Food & Drink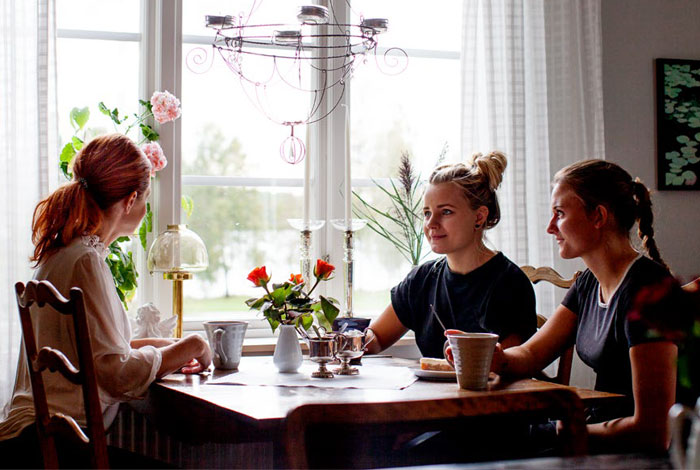 Swedish "Fika"
A fika break is a vital part of life for residents. Having a break and a cup of coffee or glass of strawberry squash and a cinnamon bun is a simple and relaxing way to hang out with friends, family or work colleagues.
Stockhultgårdens Tebod, located in a beautiful forest, has more than 160 different kinds of tea.
Perfect for the tea-lover out there!
Children & Playcorners
All of the eateries have heating facilities for children's food and many have a special play corner for the smaller children.
Gluten - free
Gluten-free alternatives in baking goods and as today's lunch are available.The pizzerias also serve gluten-free pizza. Please ask the service personnel if you are lactose intolerant.
Vegetarian
Sometimes a salad is great for lunch, but there are also other vegetarian alternatives on the menu at our restaurants that serve today's lunch.
Outdoor service
Many of our restaurants offer outdoor service during the entire summer. Take the opportunity to enjoy a moment of relaxation with good food and drink.